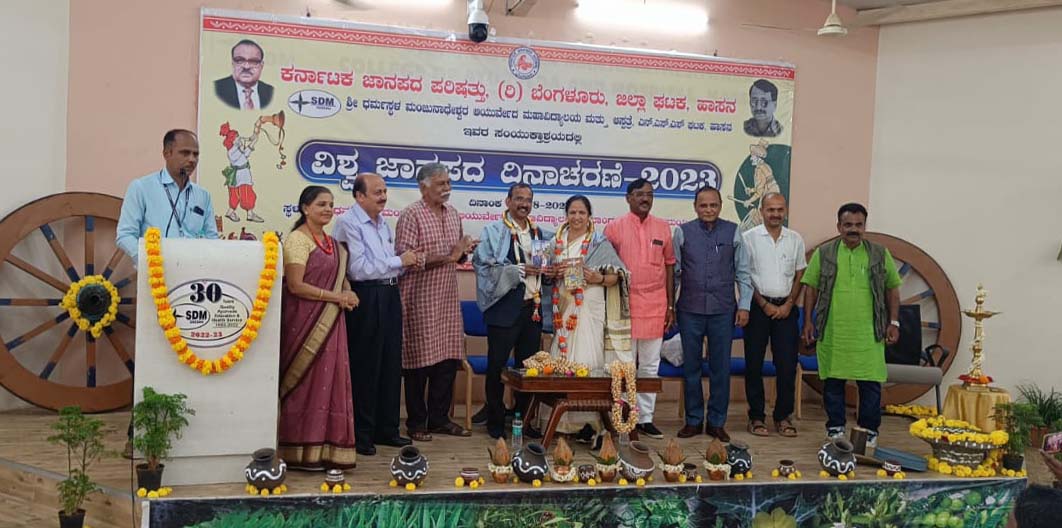 World Folklore Day
Jaanapada Day Celebration
The NSS Unit of the college in association with Karnataka Jaanapada Parishath, Bangalore, District Unit, Hassan organized World Folklore Day 2023 in the institution on 22nd Aug 2023.
Introductory speech was given by Dr. Hampanahalli Thimmegowda, President, Karnataka Jaanapada Parishath (K. J. P.), District Unit, Hassan, the guests for the program were Sri C K Harish, Assistant Director, District Youth & Sports Development & Officer in-charge of Kannada & Cultural Dept. & Sri Metikere Hiriyanna, Scholar, Channarayapatna. The program was presided by Prof. Prasanna N Rao, Principal of the institute.
Dr. I. M. Mohan, Treasurer, K. J. P., Hassan, Mr. B. T. Manav, Secretary, K. J. P.,  Hassan & Sri Jai Kumar, Media Secretary, K. J. P., Hassan were present in the program. Various artists participated in the program. Students of the institute participated too with enthusiasm.