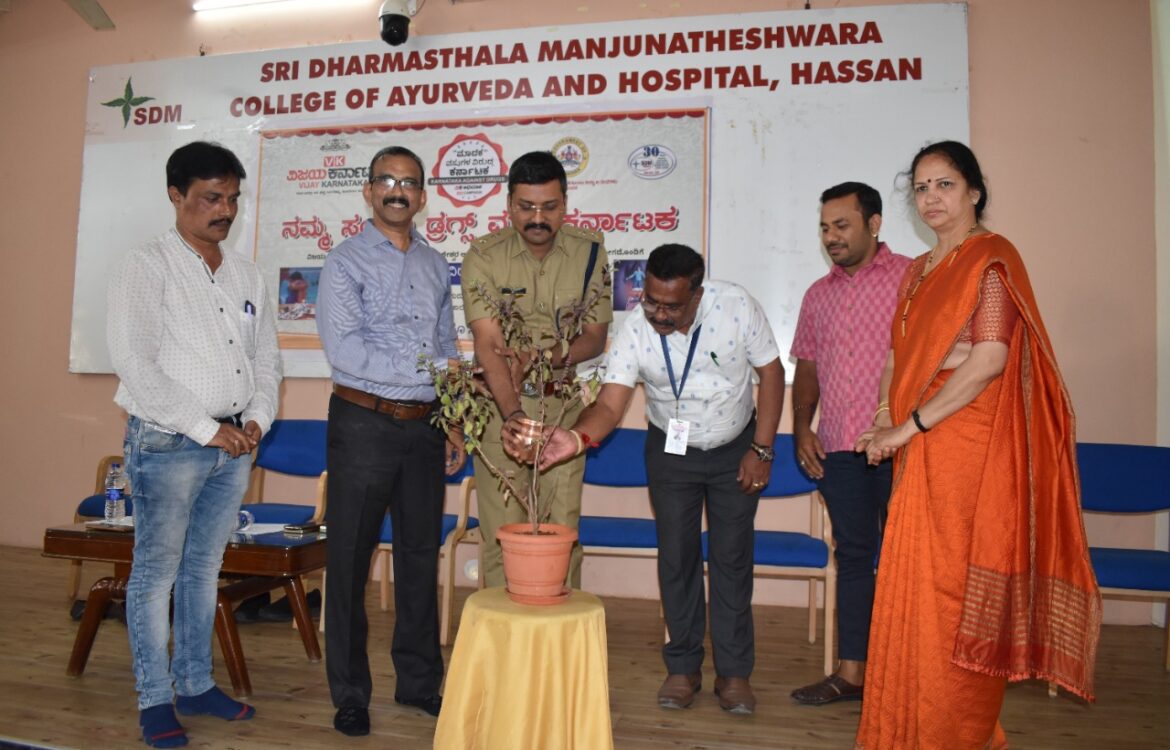 Program on Drugs Free Karnataka
In association with Vijaya Karnataka, Drugs Free Karnataka event was held in the institute on 1st Dec 2022.  Introductory speech was given by Sri Prakash G, Head, Vijaya Karnataka, Hassan & Dr. Shailaja U, Vice Principal of the institute.
The program was inaugurated by Sri Hariram Shankar, IPS, SP, Hassan. The Chief Guest for the program was Sri Shiva Swamy, District Health Officer, District Health & Family Welfare Dept. Hassan.
Sri Ganesh M Naik, Subject expert, Mangalore delivered a talk. The program was presided by Dr. Prasanna Narasimha Rao, Principal of the institute.