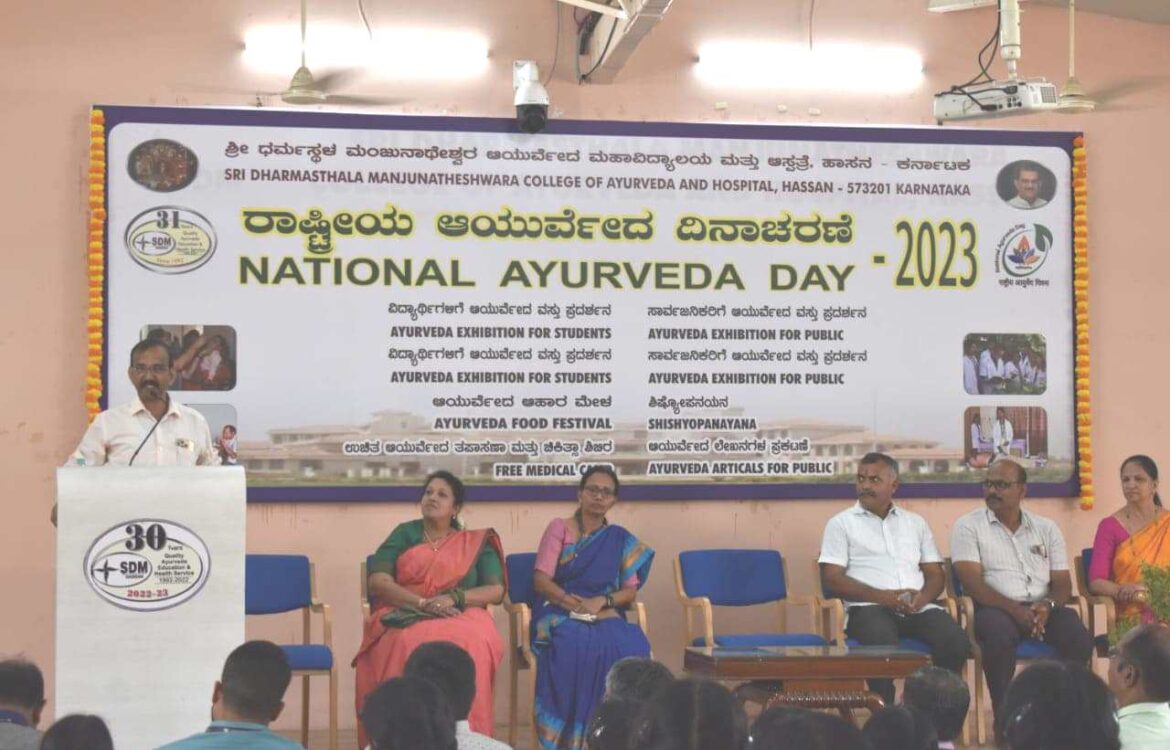 National Ayurveda Day 2023
The 8th National Ayurveda Day celebrations commenced in the institute on 6th Nov 2023.  On this occasion a week-long event is planned. Open Day is held for students and public where the masses can know about the academic, research and health facilities offered in the institute. Ayurveda food festival on 9th and a mega medical camp on 12th Nov 2023 will be held. The guests for the inaugural program for Ayurveda Day were Mrs. Mamata Rao, District Director, Sri Kshetra Dharmasthala Rural Development Project, Hassan, Mrs. Bessie Shyam, Principal, Times International School, Hassan and Mr. B. K. Chaubey, Bihar.
Dr. Prasanna Narasimha Rao, Principal of the institute presided the program. Dr. Shailaja U, Vice Principal, Dr. Muralidhar P Pujar, Professor, Dept. of Panchakarma, faculty and students from different schools and colleges were present on the occasion.