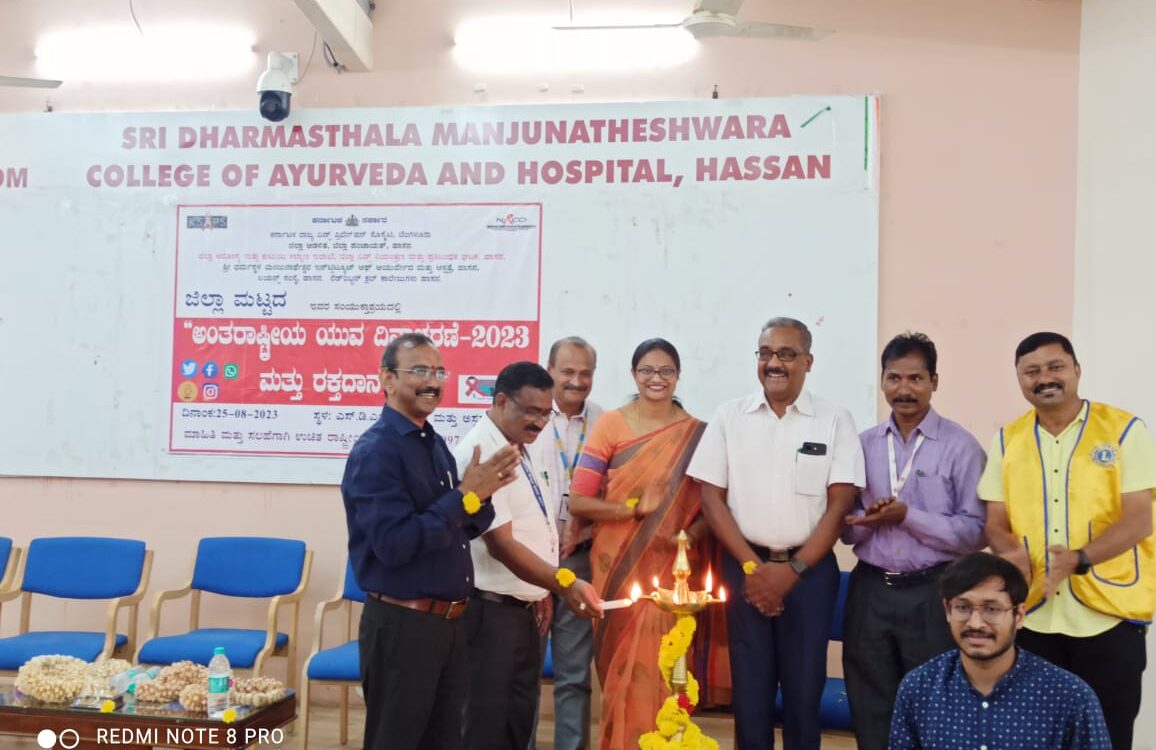 International Youth Day
International Youth Day
International Youth Day 2023 and Blood Donation camp was held in the institute on 25th Aug 2023. The program was jointly organized by District administration, Dept. of Health & Family Welfare, District Aids Control & Prevention Unit, Lions Club & our institute. The chief guest for the program was Dr. Shivaswamy B. N. District Health & Family Welfare Officer, Hassan who emphasized on the importance of blood donation. Dr. Sandhya. B, District Tuberculosis & AIDS Control officer gave the keynote address.
Other dignitaries present were Dr. Shivashankar, District Surveyor, Dr. Nagappa, District Malaria Control Officer, Sri HK Nagesh, President, District Lions club. Dr. Prasanna Narasimha Rao, Principal of the institute presided the program and spoke on the role of youth in the development of the country.
Mr. Ravikumar BM welcomed the gathering, Dr. Lohith BA, NSS Officer, SDMCAH, Hassan, NSS Coordinating Officers of the institute Dr. Keerthana N and Dr. Manjunath S, staff and students participated in the program. Students & staff donated blood in the blood donation camp.