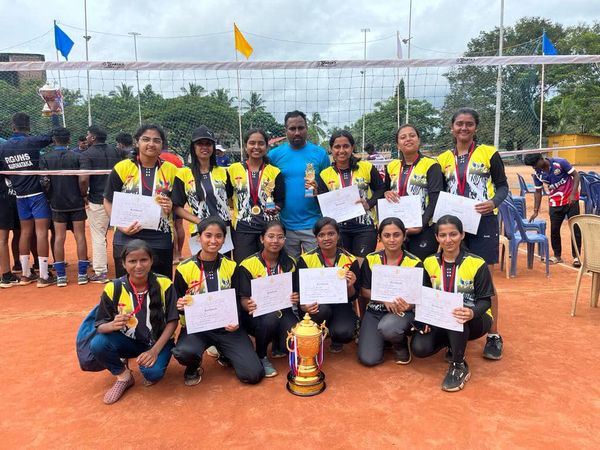 Institute Congratulates the Girls volleyball Team
The Girls volleyball team won the RGUHS Mysore Zone Intercollegiate Volleyball tournament 2023- 24 held at KVG Medical College, Sullia on 15th & 16th Sep 2023.
Miss. Sinchana Shetty got best setter &Dr. Harshitha got best attacker trophies. The team was trained by Mr. Ganesh N S, Physical Director, SDMCAH, Hassan.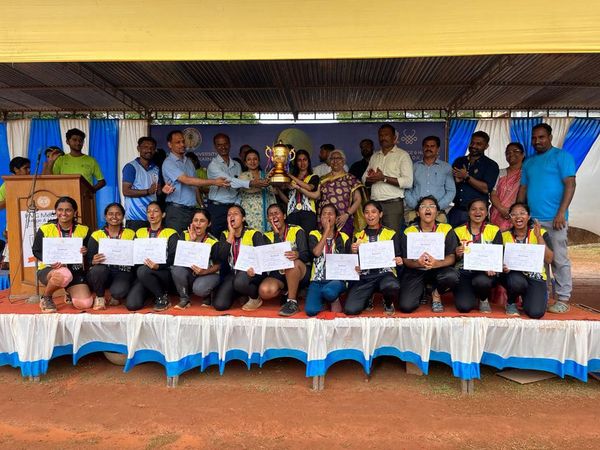 The team with the trophy