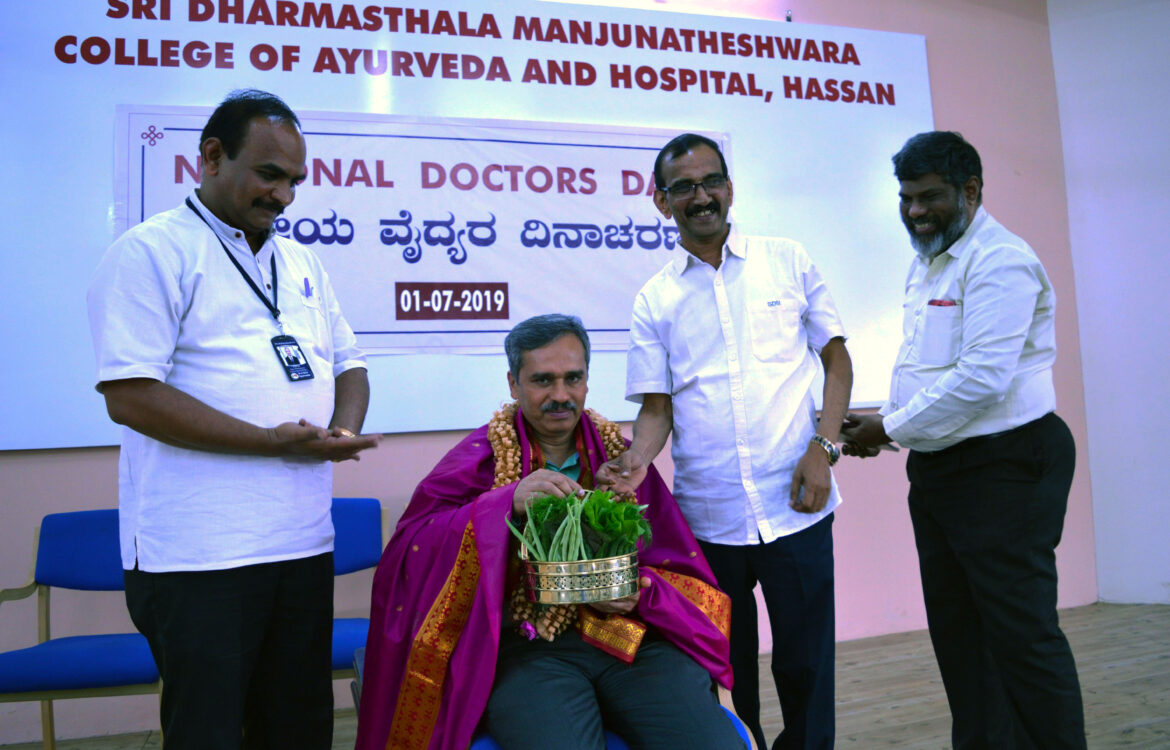 Doctor's Day Celebration
Doctor's Day program was organized on 1st July 2019 in the institution. Dr. Krishnamurthy V R, District Surgeon&Medical Superintendent, Jayachamarajendra District Hospital, Hassan was the chief guest and in his address he expressed that the only way of working is to get engrossed in the work. The other dignitaries present were Sri BhogeshwarRao, Pharmaceutical Head, AryaVaidyashala, Kottakal, Dr. Prasanna N Rao, Principal, SDMCAH, Hassan & Dr. Muralidhar P Pujar, Professor, Dept. of Panchakarma.
On this occasion the top ten doctors of the institute were awarded for the services done.
Top Ten Doctors of SDMCAH, Hassan