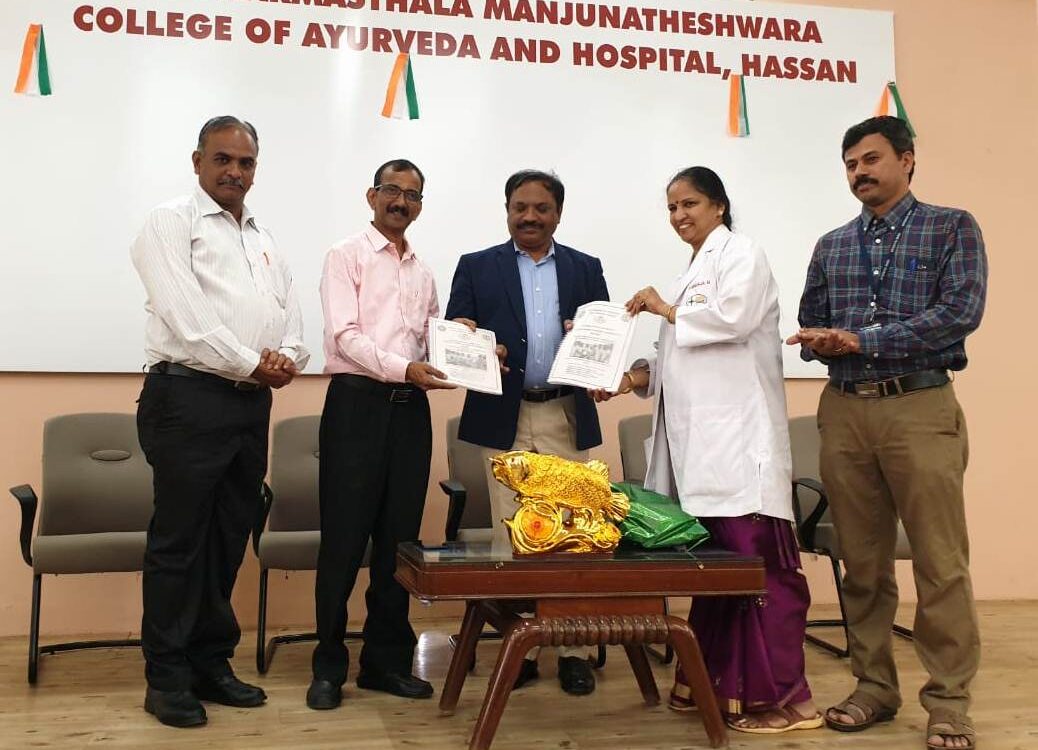 "Ayurveda & Swaccha Bharat- Swacch SDM Campus"
An orientation program on "Ayurveda &Swaccha Bharat- Swacch SDM Campus" was organized in the institute on 27th Aug 2019. Mr.Akram Pasha, Deputy Commissioner, Hassan was the chief guest of the program and in his address he spoke on the two important aspects namely importance of cleanliness & water conservation, he said that he aims in making the district as "Plastic free zone". He motivated the students on following ethics, being professional in approach and take up pure Ayurveda practice and be model for all.  The program was presided by Dr. PrasannaNarasimhaRao, Principal, SDMCAH, Hassan.The report of Swaccha Bharat Summer internship program conducted at H. D. Devegowda Nagar, Hassan by the NSS wing of the institute was submitted.
Members who were part of the Swaccha Bharat Summer internship program were Dr. Lohith B. A, Programme Officer, Dr. Shashibindu, Programme Coordinator, Dr. Sharad Kumar M, Team leader with Dr. AdarshC Ravi, Dr. KMS Perera, Dr. SrinivasaGovinda, Dr. Karthik KV, Dr. ChethanHameshChavan, Mr. Manoj N, Mr. Prajwal CR, Dr. MedhaBhat, Dr. ArpithaA Warrier, Dr. Vandana KB, Dr. Dayana TL, Miss. ShamaMohammadi, Miss Ramya KS, Miss. Sahana S as volunteers & the advisors for the programme were Dr. Shailaja U & Dr. Ajanta.