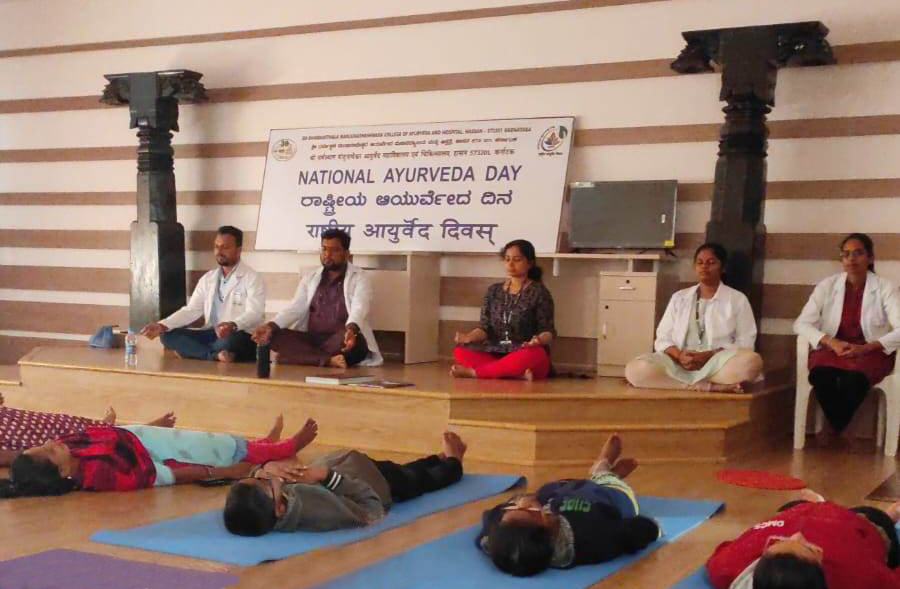 Ayurveda for Mental Wellbeing
On the occasion of National Ayurveda Day various Medical Health Camps were held in the institute.
On 13thOctober 2022, Dept. of Manasaroga conducted an awareness lecture on "Identifying psychiatric illnesses and their management through Ayurveda". DrSavitha H P, Professor and Head, Dept. of Manasaroga spoke about common symptoms observed in mental illnesses and importance of Ayurveda in its management.
On 14th Oct 2022 a stress assessment program was conducted for health seekers. Health seekers were screened for stress using stress scale.
On 15th October 2022, stress management training was conducted to health seekers. Dr. Vinay Shankar M, Assistant Professor, Department of Manasaroga spoke on stress and modes of stress management.  Post graduate students of the department trained health seekers different relaxation techniques.