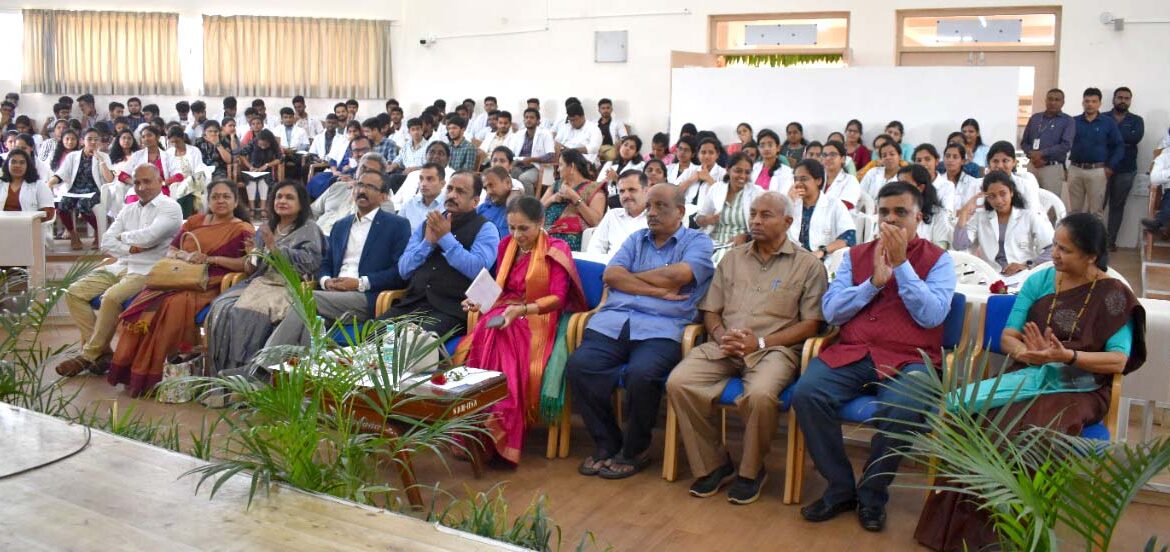 Ahara Mela & Karmanusandhana
Ahara Mela & Karmanusandhana
On the occasion of National Ayurveda Day Ahara Mela & Karmanusandhana were held in the institute on 22nd October 2022.
Ayurveda Ahara Mela was inaugurated by Dr. B C Ravikumar, Director, HIMS, Hassan & Dr. Vijayalakshmi Balekundre, Paediatric Cardiologist, Jayadeva Hospital, Bengaluru.
Karmanusandhana
Experts from the field of Ayurveda shared their clinical expertise to the future vaidyas
*Shastra Karmanusandhana – Clinical Applications in Brihatrayees by Dr. Anjaneya Murthy, Rtd. Joint Director, Dept. of AYUSH, GoK
*Chikitsa Karmanusandhana – Sharing of clinical experience byDr. B Gurubasavaraja, Sr. Professor, FormerChief Medical Officer, JSS Ayurveda Medical College, Mysore
*Ayurveda Anusandhana – Research aspectsof Ayurveda byDr. Lakshminarayana Shenoy, Asst. Director, Govt. Ayurveda Research Center, Mysore
* Experience in bio-ethical research – way to patient safety by Dr. Nalini G K, Director, Student Welfare, RGUHS, Bengaluru
*Ayurveda Andu-Indu-Mundu by Mrs. Rupa Hassan, Writer & Social Worker, Hassan.