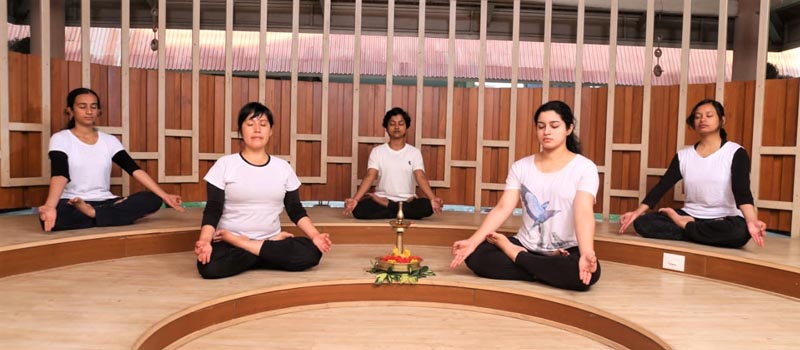 AYUSH
The sector of AYUSH began as a Ministry of AYUSH, Govt. of India in 2014. Ayush system comprises of Ayurveda, Homeopathy, Naturopathy, Yoga, Unani & Sowa-rigpa. The AYUSH sector at present is in an evolving stage. The scenario is not the same as was earlier. At present it is coming up as a mainstream health sector offering wide opportunities for the pursuers. It is a Government body aimed at increasing the growth of AYUSH in education & research in alternative system of medicine.
AYUSH offers courses in Under-graduate, Post Graduate & PhD programs. The programs are streamlined to offer knowledge of the authentic science and also complementary knowledge to well verse the student & make him/ her a confident AYUSH graduate. The skills gained by the formal education can be taken up, developed & utilized in various fields be it either as clinician, academician or as a researcher.
Opportunities
Clinician
Academicians
Medical Officer
Research
Earlier AYUSH was restricted and the pursuers of it had a tough stand to practice and preach. But the scenario has changed by multiple opportunities given now by the ministry. The opening of AYUSH dispensaries in cities, AYUSH OPD in District Hospitals, Medical Colleges, AIIMS and so on. Even in area of research many opportunities are offered to carry out research in various fields.
Benefits of AYUSH as mainstream health system
Holistic care
Customized treatment approach
Useful in non-communicable diseases specially life style disorders
Propagation of Ayurveda: To reach the globe masses Ayush chairs & MoU was done with different universities/ nations
AYUSH Chairs
AYUSH Information Cells were setup at Cuba, Hungary, Indonesia (Jakarta & Bali), Mauritius and Russia to disseminate authentic information on AYUSH systems of medicine in these countries.
MoU
Memorandum of Understanding between the Ministry of Human Resources of Hungary and the Ministry of Health and Family Welfare of the Republic of India on Cooperation in the field of Traditional Systems of Medicine was signed on 17.10.2013
MoU on Traditional Medicine: An Memorandum of Understanding on Cooperation in the field of Traditional Systems of Medicine and Homoeopathy with Ministry of Health & Family Welfare, Government of Bangladesh was signed during 9th September, 2014
Ministry has MoU with WHO regarding Ayurveda & Panchakarma
Extra Mural Research
Ministry of AYUSH under Government of India implemented the central sector scheme for Extra Mural Research (EMR) programme through which financial support is provided to eligible investigators/ institutions for carrying out research activities related to AYUSH.
National institutes
National institutes are a glory to the nation and Ministry has set up national institutes of AYUSH in the country that are providing AYUSH education.
The Ministry has set up All India Institute of Ayurveda in New Delhi & recently in Goa & Haryana.
Ministry's role in making AYUSH globally acclaimed
Adopted strategy for signing of Country to Country MoU on cooperation in Traditional Medicine
Setting up of AYUSH Academic chairs in Foreign Universities/ Institutes
Opening of AYUSH Information Cell in the premises of the India Missions
ICCR Cultural Centre to disseminate authentic information about AYUSH
(http://ayush.gov.in/international-cooperation/achievements-international-cooperation)